Today there are lots of news about how to get work in this economic depression. I wanted to list essential advice on how to employ yourself today!
Create a new CV or update to the old CV some certain job application, then show your CV to someone professional to get feedback, example a teacher. Do not ask feedback from your relatives or friends, because they cannot give direct feedback.
Think carefully what information  you want to give in your application. Give some important facts about yourself because someone should get interested in you!
Be open-minded to search jobs from various websites and also use social media: Facebook, LinkedIn or Twitter.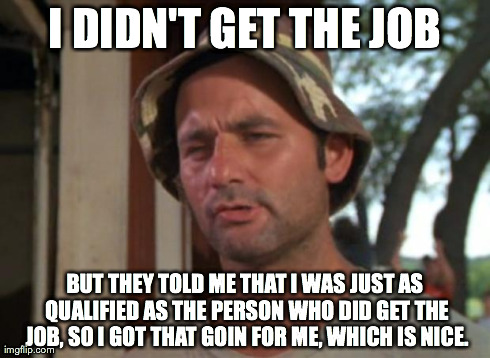 Example case: Eetu
Eetu was unemployed for a while and searched new job. He knew the realities about current labour market. What Eetu did? He published a own website as a portfolio and CV and  also filmed own video where he introduced himself. He also used social media very much.
Eetu's Job application : http://www.eetukarppanen.fi/toihin/
Numbers:      2003 Cliks in website
                        Over 230 shares
                       Three job interviews
 Data from Eetu's job application:http://digitalistnetwork.com/tyonhakijan-unelma-rekrytoijan-painajainen/